The story behind SiteBuilder
With the support of our community we have been developing and improving our open source content management system, LocomotiveCMS, making it one of the most popular choices for Ruby on Rails developers.

Over this time, we've had several requests from marketing agencies and business directories wanting to use LocomotiveCMS to host hundreds of diverse sites for their clients ranging from local take-out restaurants to large franchise networks

Although LocomotiveCMS is a great tool to build highly customized sites, it wasn't tailored to deal with hundreds of microsites built on themes.

This is why we are proud to announce our new site builder platform as a service to be used like Wix and Webly for our B-to-B customers.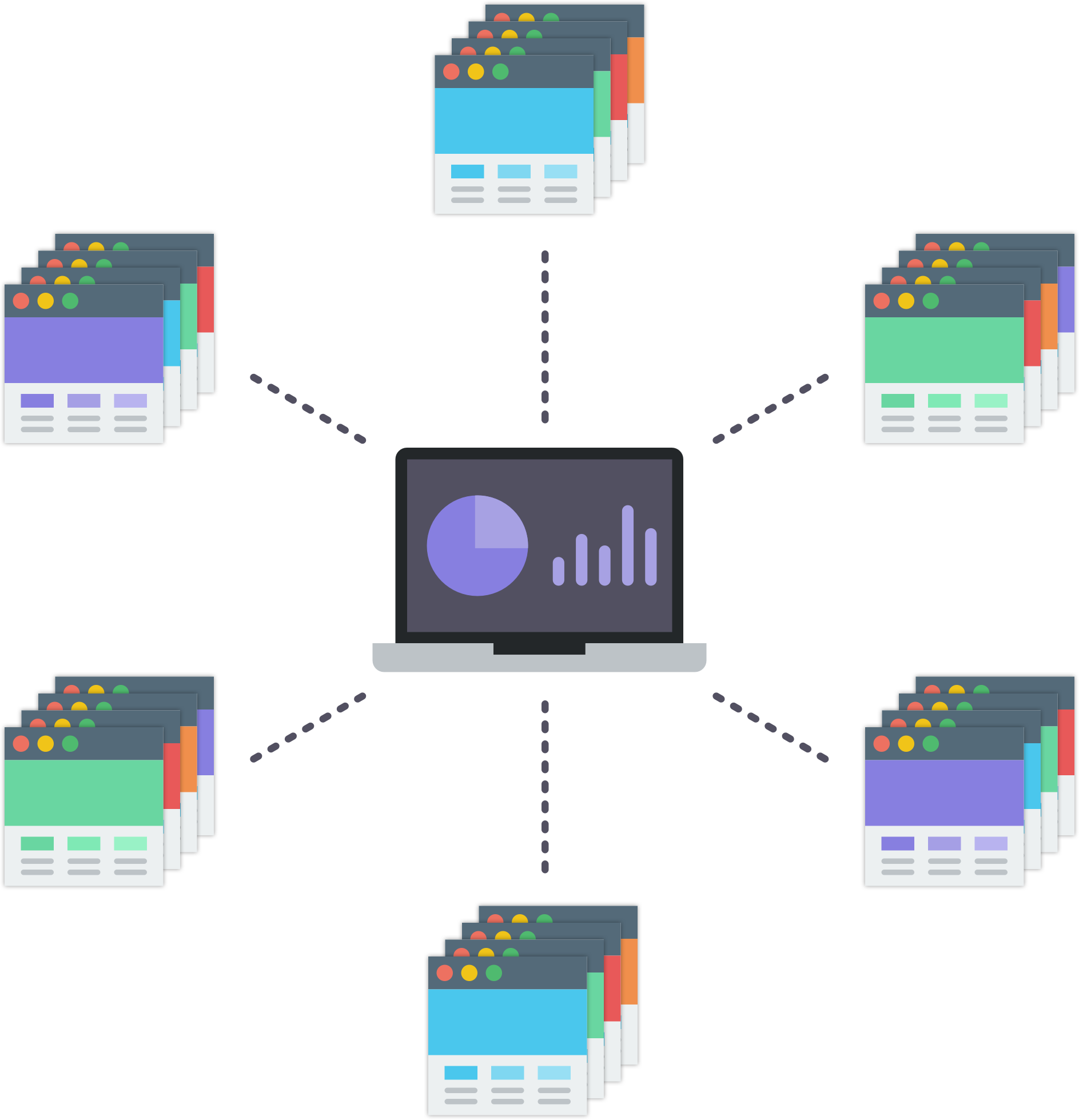 Everything you need to support hundreds of microsites or niche websites
timeline
Microsites management
Get a quick overview of all your microsites. Update or add new ones from one single place.
business
White label solution
Use your own domain name and customize the SiteBuilder UI to match your logo and company colors.
credit_card
Bundled Pricing
Take advantage of larger bundles to reduce costs
palette
Your own themes
Develop your own theme blocks thanks to our SDK to meet your clients' requirements.
tune
Access from your CRM/ERP
Call our API to create microsites from your in-house app. Automate the way you create them.
security
Secure by default
Serve your microsites with automatic SSL certificates. Never deal with the hassle of renewal again.
View more features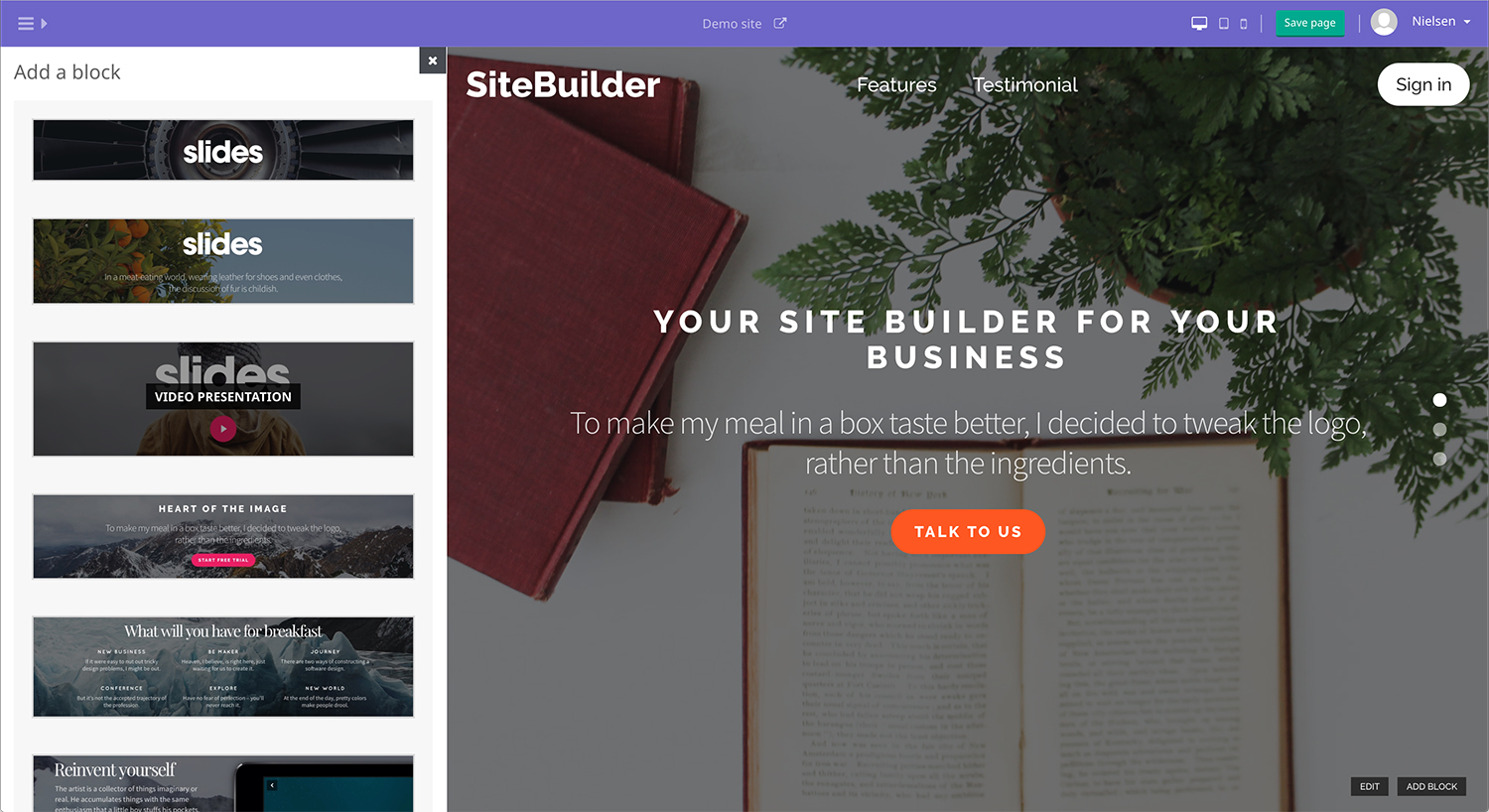 Perfect for many types of businesses
Franchisers
You want to offer a beautiful and easy to maintain site to each of your franchisees.
Marketing companies
You want to build microsites for small web presence and landing pages for PPC campaigns.
Online Services
Developing/hosting sites is not part of your core business but your clients ask for that functionality.
Others
You have neither the time nor the dev team to develop a site builder but you need one to launch your new awesome project.